Step by Step, Our Counseling Process
From initial phone call through admission, how our process works. One step at a time.
The SunCloud Health Step by Step Intake Process
Dr. Kim Dennis, Co-Founder and Medical Director at SunCloud Health, explains the benefits of SunCloud's integrative treatment model to potential new patients and their families.
How do I determine if SunCloud Health is a good treatment fit for me?
The first point of contact you will have when you contact SunCloud Health is a compassionate professional whose main job is to ensure your initial questions are answered through a step by step counselling process and that you understand who we are and what we do.  We know our patients have many options from which to choose and very little data which they can use to make those decisions.  Our job is to try and help prospective patients find the right fit at the right time, even if it means they never set foot in one of our facilities.  We accomplish this with our proven counselling intake interview questions. Though many of our patients are referred by fellow professionals, they still want to hear for themselves whether or not we feel SunCloud might be a good fit for themselves or a loved one and if so what the counselling process is and what they should expect.  We know what we do well and don't do as well.  In this call we will listen to you, ask relevant questions and help make sure you are heading down an appropriate path.  An initial phone call can take anywhere from 5 minutes to an hour.  We are never in a rush, as this first call is often incredibly hard for our patients to make.  It takes a lot of courage to reach out for help.  When people do this, we believe they deserve as much time and attention as we can give them.   By the end of this initial first contact you should have a good feeling as to whether or not SunCloud is a viable options worth pursuing. If so, we will suggest you come in for an intake.  If not, hopefully we have been able to refer you to a facility or a therapist who can help, or at least we helped you think through the options.
Ready to get started? Call 866-729-1012 or Contact Us
What is covered during the SunCloud Health intake process?
The confidential intake process is our opportunity to perform a comprehensive bio-psycho-social evaluation in order to determine qualitatively what we feel is going on and whether or not we feel SunCloud offers what you need.  We prefer to do this in person at one of our offices.  However, for those currently at the hospital or in residential in need of a step-down plan prior to discharge, we can do these over the phone.   The process usually takes about 1.5 hours and all of our intakes are done by trained licensed therapists who follow very specific placement criteria designed by ASAM (Addiction Society of Medicine) and required by The Department of Alcohol and Substance Abuse (DASA), The Joint Commission and the various insurance companies with whom we have contracts.  The intake process is also an opportunity for you to ask more questions and share your thoughts on your goals, objectives, obstacles and possible fears of treatment.  Though this is medical treatment, this medicine is nuanced in that you must feel safe with us in order for our work to be successful.  During the intake we may ask for you to sign a release to allow us to talk with a family member, a therapist you may be seeing and or your primary care doc. so that we can gather more useful information possibly needed in determining an appropriate care plan. The information gathered in the intake is then submitted to our medical team for final evaluation at which point a recommendation is given to you.  It is important for all prospective patients to know that we will never recommend anything but what is clinically appropriate.  This always means your interests come before ours and it sometimes means we will not be able to accommodate your request.  We always want to try and meet our patients where they are at and many times we agree that some treatment is better than no treatment.   However, this is very different than agreeing to whatever our patients want regardless of what our medical team feels is appropriate.  Hopefully this brings you comfort knowing that the recommendation from us will truly be one that is what we feel would be best for you.  What to bring- Yourself, your insurance card and your identification.  And a willingness to share and be honest… That's it!
Ready to get started? Call 866-729-1012 or Contact Us
What can I expect, and how can I prepare for Day One at SunCloud Health?
Day one in treatment starts with checking in with the same therapist who did your intake so as to give you a familiar face when you arrive.  We will review the day's schedule, assign you a "buddy" for the first few days, and introduce you to your primary therapist who has been assigned to you.  We will review your insurance benefits if we have not done so already, discuss our expectations of you, your expectations with us and generally just make sure you are comfortable and settling in.  The first day can sometimes feel overwhelming or a bit clunky.  This is normal!  We will do everything we can to make sure you are comfortable, that you know where to go and when and that you begin to acclimate in a way that feels safe for you.
Ready to get started? Call 866-729-1012 or Contact Us
Can SunCloud Health help me overcome my fear of getting started?
What are some of the patient benefits at SunCloud Health?
How does SunCloud help patients overcome stigmas on mental health and addiction treatment? Dr. Kim Dennis, Co-Founder and Medical Director at SunCloud Health, explains how SunCloud helps patients and their families overcome stigmas on mental health and addiction treatment.
SunCloud Health's Measured Outcomes
Though the mental health and addiction field has yet to identify a standardized set of outcome measurements we can all use to measure and identify "success" (and failure), this has not stopped SCH from measuring and using outcomes.  We use these outcomes to improve our care and one day we hope our patients can use our outcomes to compare what we do to others who provide similar services.  Transparency with these outcomes is critical. 
At Sun Cloud we try to answer the real question as to why our patients are engaging in self destructive behaviors- Namely, "Why the pain?"…  If we can help answer that question, we are then able to work on the underlying cause(s) of the disease.  With this we can help stop not only the self destructive behavior but also lead our patients in to a life of freedom and long term recovery.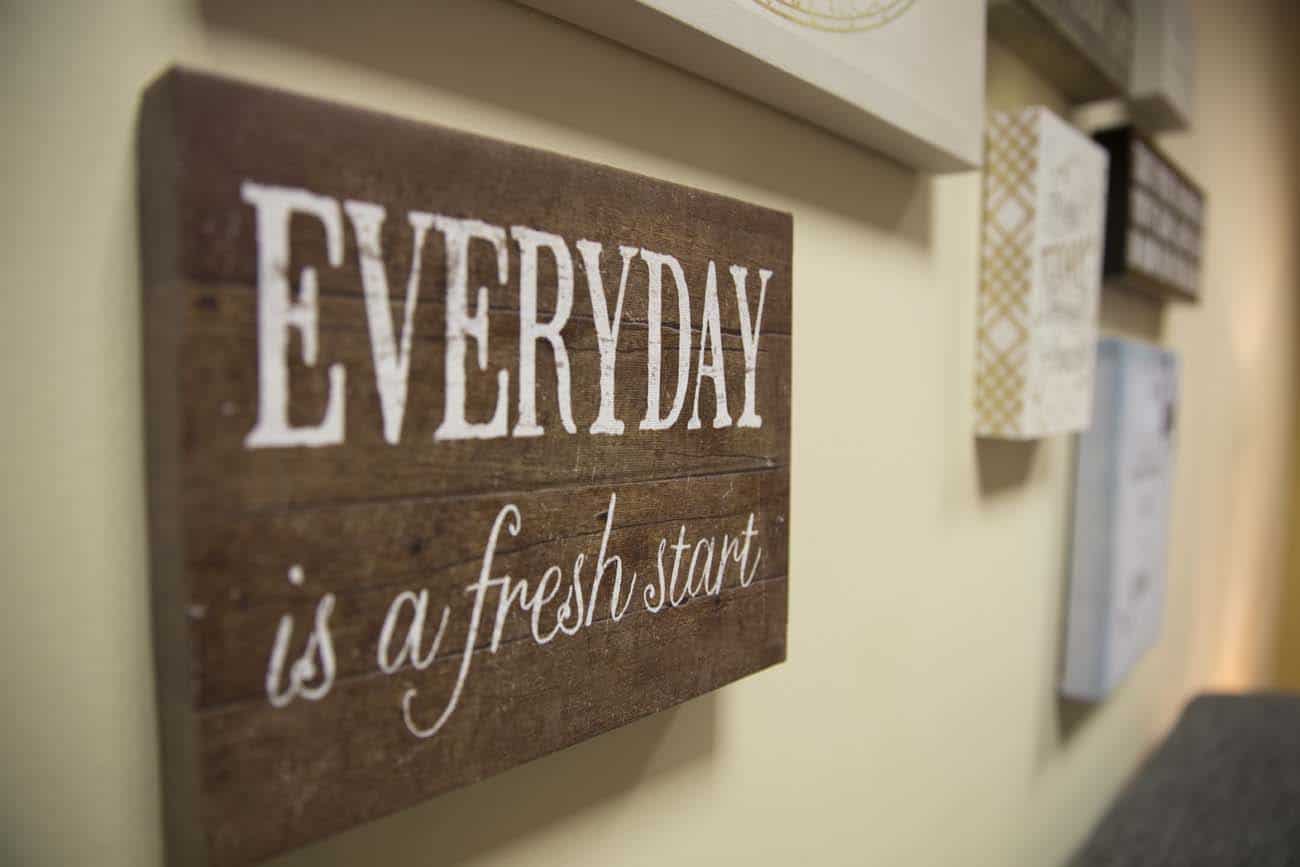 We believe in treating our patients and their families first and foremost as human beings, who courageously come to us in pain and often times in shame, seeking help and support.   We want our patients to know there is hope and that you are not alone in your struggle.