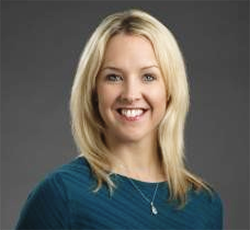 Kirsten Book, APN
Kirsten Book is a board certified Family Nurse Practitioner with experience working with patients with addictions, eating disorders, and co-occurring mood disorders. Kirsten has prior experience working in residential treatment programs, PHP, IOP,  and outpatient settings with adolescents and adults.
Her educational background includes a Bachelors in Business from Northern Illinois University in 2004, Associates Degree of Nursing from College of Dupage in 2010, Bachelors in Nursing from Benedictine University in 2012, and a Masters in Nursing from Governors State University in 2016.
Prior to practicing as an Advanced Practice Nurse, Kirsten worked as a registered nurse at Timberline Knolls,  Presence St. Joseph Medical Center in the float pool, and on the surgical/orthopedic floor at Rush University Medical Center.
Kirsten continues to work as a Family Practice APN at Rush University Medical Center in a community clinic that serves vulnerable patient populations providing social services and medical care.
Kirsten is certified to provide Medication assisted treatment such as Suboxone (buprenorphine) and she is currently in school to obtain her Post Masters certificate in Psychiatry/Mental Health with a completion in December 2019.
She is a member of The American Society of Addiction Medicine and American Association of Nurse Practitioners.