SunCloud Health offers a comprehensive adolescent treatment program tailored to meet the unique needs of teens and adolescents struggling with various challenges. With three strategically located centers in Naperville, Northbrook, and Chicago, IL, SunCloud ensures that quality care is accessible to families across the region. Recognizing that every adolescent's journey is distinct, we provide two levels of care for teenagers: Intensive Outpatient Program (IOP) and Partial Hospitalization Program (PHP).
The IOP is designed for those who need structured therapy but can maintain their daily activities, offering treatment 3-5 days a week for 3 hours each session. This program strikes a balance between therapeutic intervention and allowing adolescents to engage in their regular routines. On the other hand, for those requiring more immersive care, the PHP runs 5 days a week, dedicating 6 hours each day to holistic treatment. This approach ensures that teens receive intensive care, guidance, and support as they navigate their path to recovery. By offering these specialized programs, SunCloud Health continues its commitment to fostering a nurturing environment that empowers adolescents to heal and thrive.
What to Expect
At SunCloud Health, our diverse team of professionals will create a personalized treatment plan for every patient, encompassing:
Comprehensive psychiatric assessments
Consistent consultations with a devoted psychiatrist or psychiatric nurse practitioner
Medication oversight and health monitoring by our nursing staff, promoting holistic healing complemented by educational guidance
Structured daily group therapy sessions
One-on-one therapy sessions
Family Therapy
Continuous evaluation and necessary adjustments to the treatment plan
Each treatment plan is shaped to align with the unique requirements of every patient and is periodically fine-tuned during the treatment phase. Our tailored treatment plans are geared towards guiding individuals on a journey towards a functional and purposeful life.
A personal message From Dr Kim.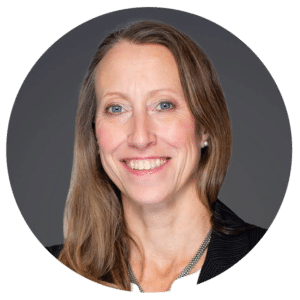 We are delighted that you have chosen to consider receiving care at SunCloud Health. We are a recovery-focused therapeutic community. The SC team comprises of a multidisciplinary team of health care providers who help you develop an individualized treatment plan to reach your goals. Our team consists of psychiatrists, registered dieticians, registered nurses, psychologists, therapists and counselors whose specialties include addiction, eating disorders, mood disorders and trauma recovery. The community at SunCloud includes you, fellow patients seeking greater health themselves and the SC staff. At SCH we focus both on the primary behavioral symptoms interfering with your life, as well as the underlying biological, psychological, social and spiritual factors, including adverse childhood experiences, that interfere with your ability to live a meaningful, joyful and free life. We use evidence-based treatment modalities to execute our mission to provide integrated care to persons with complex, co-occurring conditions who have not been adequately helped by treatment models that focus on one "primary" condition. We use a sophisticated treatment approach addressing multiple co-occurring disorders at the same time, under one roof in an integrated fashion.
VIDEO: DR. DENNIS EXPLAINS THE IMPORTANCE OF BALANCING SCHOOL AND TREATMENT