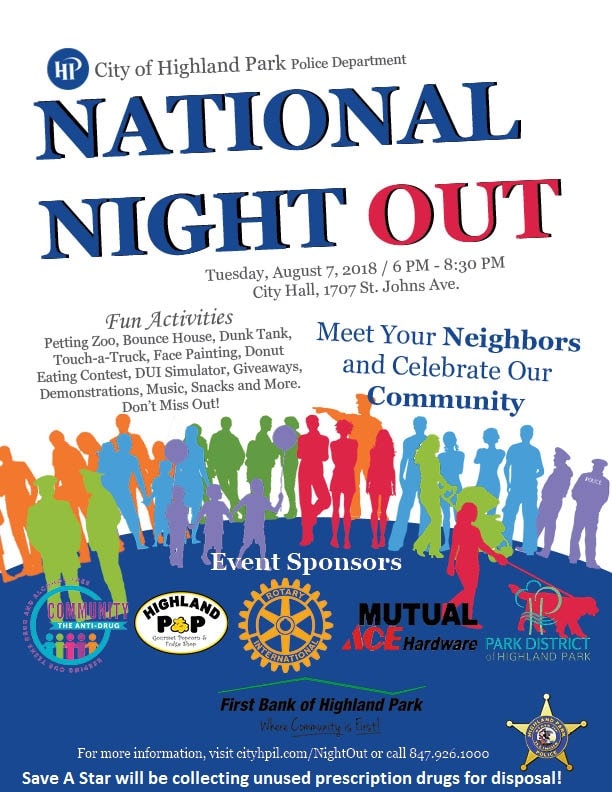 SunCloud Health cares deeply about the people in the communities that we serve.
if you are in Highland Park or any of the surrounding communities join us for the National Night Out on Tuesday, Aug. 7 from 6-8:30 PM.
Stop by our booth! It's an opportunity to meet our staff and ask us your confidential questions about behavioral health, addiction and recovery.
National Night Out
Highland Park City Hall (front lawn)
1707 St. Johns Ave in Highland Park.
Tuesday, Aug. 7 from 6-8:30 PM
We applaud Highland Park for bringing us all together!
Read More: http://cms6.revize.com/revize/highlandparkil/resident/city_sponsored_events/national_night_out.php