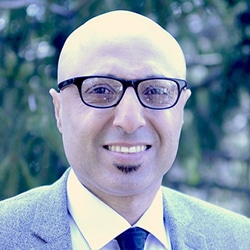 Dr. Jonah Waseberg, PhD, LPC
Dr. Waseberg is a psychotherapist and an adjunct professor of counseling psychology. He believes in the psychoanalytic approach where the focus in sessions is on helping patients explore early life experiences to gain insight into the lens through which they view their world and current day problems. He trusts that exploring past experiences can help patients recognize recurring patterns and understand how they tend to cope with distressing situations in problematic ways. While the foundation of his therapeutic approach is psychodynamic/psychoanalytic, he also integrates the therapeutic approaches of dialectical behavior therapy, existential, client-centered, and cognitive behavior therapy into his counseling. He also believes in helping patients utilize spirituality to support long-term recovery. 
Prior to SunCloud, Dr. Waseberg worked as a psychotherapist for Timberline Knolls Residential Treatment Center in IL. In that role, he gained rich experience in treating eating disorders, addiction and substance use, mood and anxiety disorders, and trauma-related issues at the individual, group, and family therapy levels.  He has a passion for treating persons with issues of abandonment, relationships, personality disorders, anger, depression and anxiety, identity, PTSD, and loss and grief. 
Dr. Waseberg provides quality care for each individual he works with by focusing on his patients strengths to reveal their inner resilience and coping skills. Working with individuals of all cultures, beliefs, religions, and nationalities, he incorporates acceptance and mindfulness strategies that cultivate meaningful change in his patients lives. He has a passion for his work and a deep sense of commitment for helping patients reach their goals for recovery.
Dr. Waseberg majored Psychology, received his Ph.D. from the Chicago Theological Seminary, Chicago, IL. Post-Graduate Psychoanalytic Fellowship from the Chicago Institute of Psychoanalysis, Chicago, IL. Prior to his Ph.D. he earned another doctorate, Doctorate in Ministry(D.Min) from the McCormick Theological Seminary, Chicago, IL. He teaches as an adjunct professor of Counseling Psychology at Trinity Christian College, IL.